Home
Information portal for ski touring
Ski touring is great fun! Pure nature, fresh air, exhausting and unique moments alone or with friends. In order to enjoy all this to the fullest, you need not only to have good preparation, but also the right ski touring equipment.
With the help of the experienced mountain guide brothers Michi and Julian Bückers we have collected the most important information as well as helpful tips & tricks. Have fun and enjoy every tour!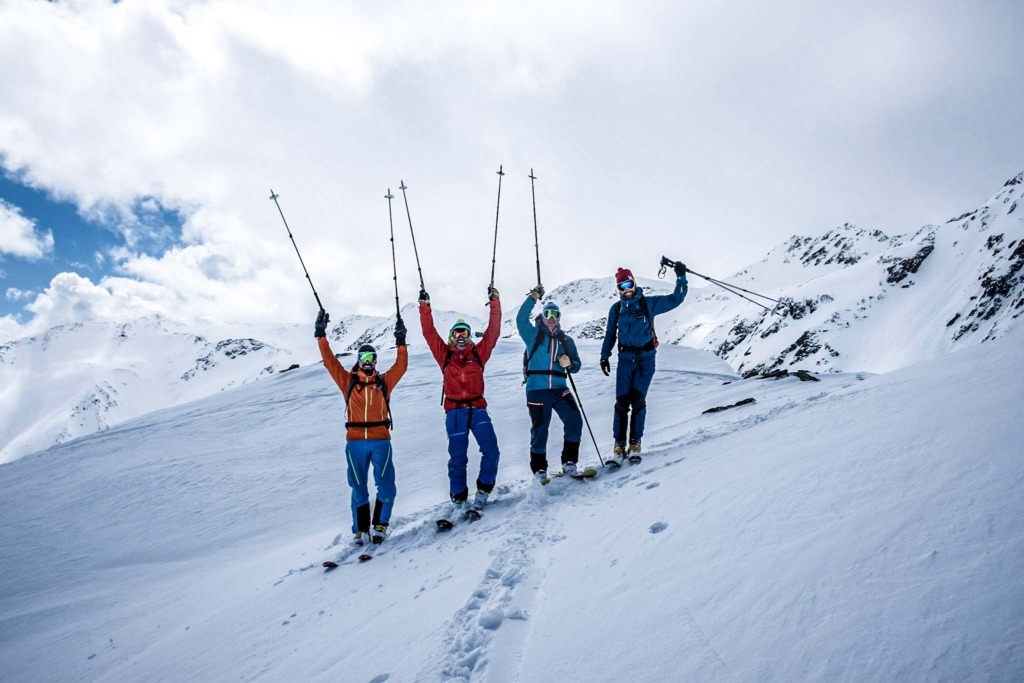 Ski touring gear guide - essential ski touring equipment
Ski touring
the most important tips for beginners
Touring skis, touring ski boots, touring bindings…is there anything missing? Our Ski Touring Gear Guide clearly shows you what a complete ski touring equipment includes and what you should consider when buying.
How to do a kick turn? And how do I step into a pin binding correctly? Here come helpful ski touring "how to's & hacks" that make every ski tour easier.
correct hiking techniques
Skitouring - Route planning
Planning is much more than just choosing the most beautiful summit. To enjoy the tour you need the right touring equipment, good weather and the necessary knowledge about alpine dangers and risks.
Tour tips
5 tips for ski tours at night